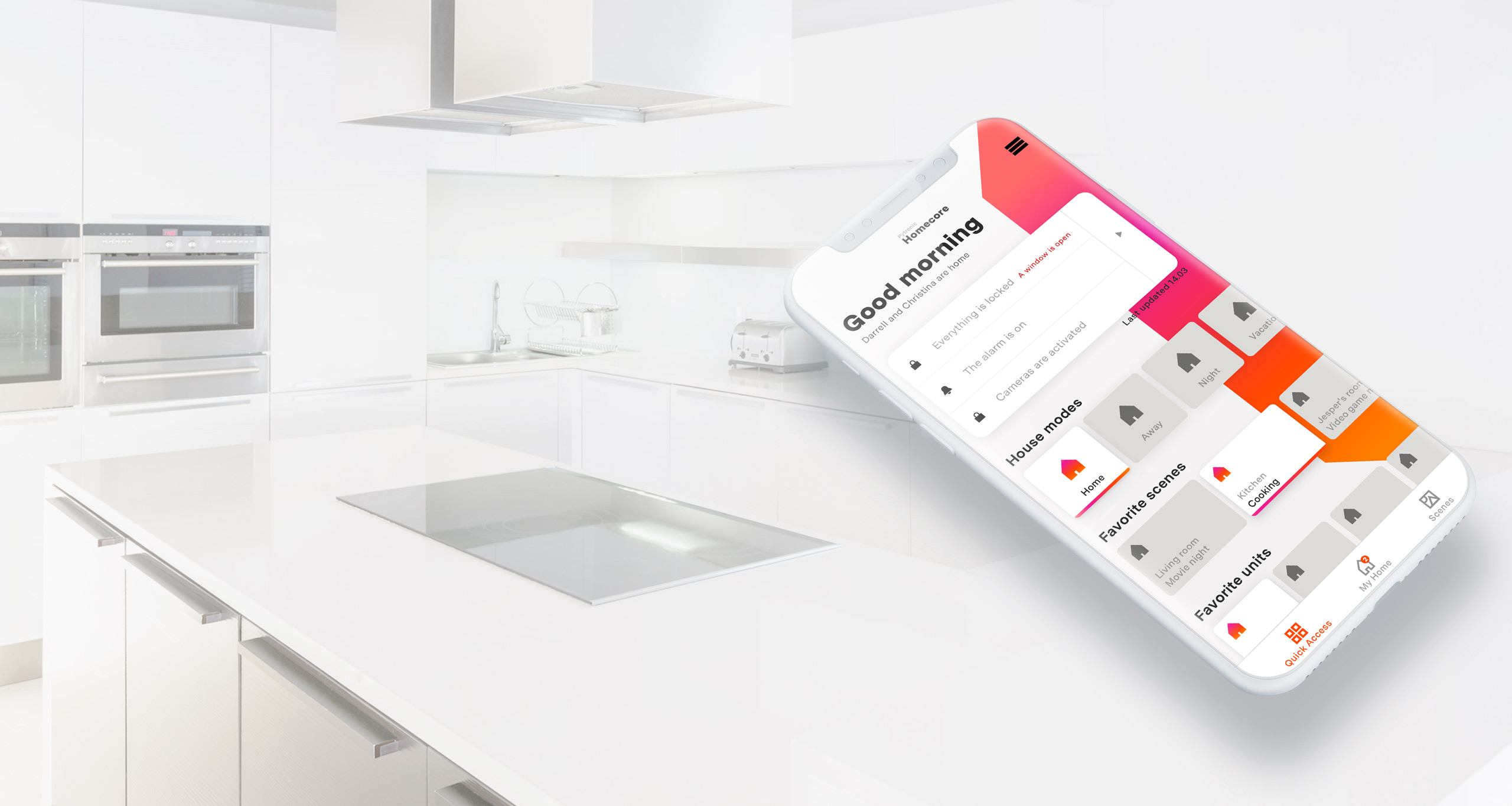 A home tailored to you
Pytronic Homecore is a powerful gateway that coordinates all the technology in your home, into a complete and easy-to-use solution that is tailored to your family's lifestyle and everyday needs. Homecore is wireless and works equally well with both new and existing electrical installations.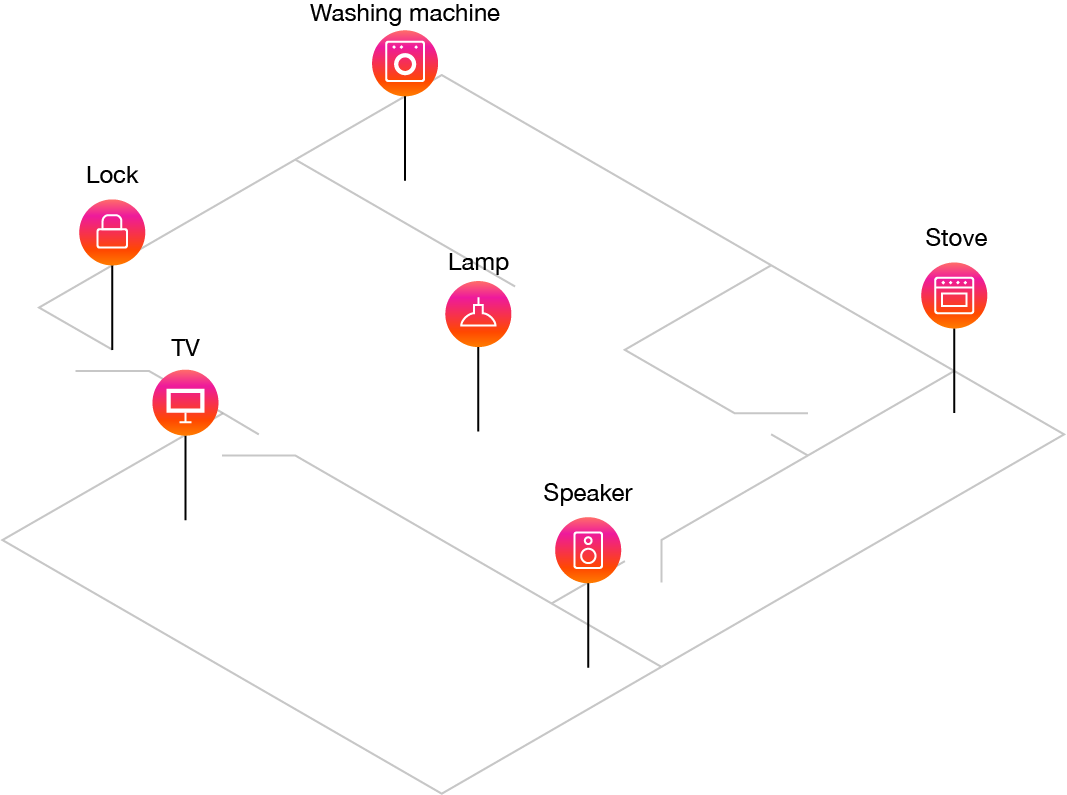 A gateway for all your smart devices
Homecore uses the Z-Wave wireless network protocol and IP to collect your smart devices and offers an easy way to control all your technology from one place. Many already have smart devices without reflecting on it. Do you own a SONOS speaker? An Apple TV? Then Homecore is for you.
---
Homecore is compatible with thousands of products from leading manufacturers. Support for new devices are added continuously.
Customized for your everyday life
Homecore is built to understand and adapt to your needs. In daily life where you are always in motion, Homecore offers a way to easily change home modes, which changes how the house and Homecore behave.
Click the icons below to explore how Homecore prioritizes information depending on the selected mode.
When you're home

When the house is set to home mode via Homecore, the common area lights turn on to a comfortable level and the house is unlocked.

---

Home mode prioritizes in this mode your favorite features, as well as recommends scenes or devices that you may want during that time of day.

When you are away

By using the Homecore app, you can remotely control your home even if you are away.

---

When away, Homecore prioritizes information such as security and electricity consumption of your home so you can feel secure even when you're not home.

When it's late

The homecore app changes to its night colors, and the house is put in night mode providing a comfortable environment for a good nights rest.

---

Night mode prioritizes security and the electricity consumption of your home in the Homecore app.

If you are on vacation

When you put Homecore in vacation mode, the power consumption of all devices is reduced while the house simulates a presence by irregularly switching on and off lights.

---

When you are on vacation, the house is at its most vulnerable and therefore Homecore prioritizes information related to the safety & security of the house.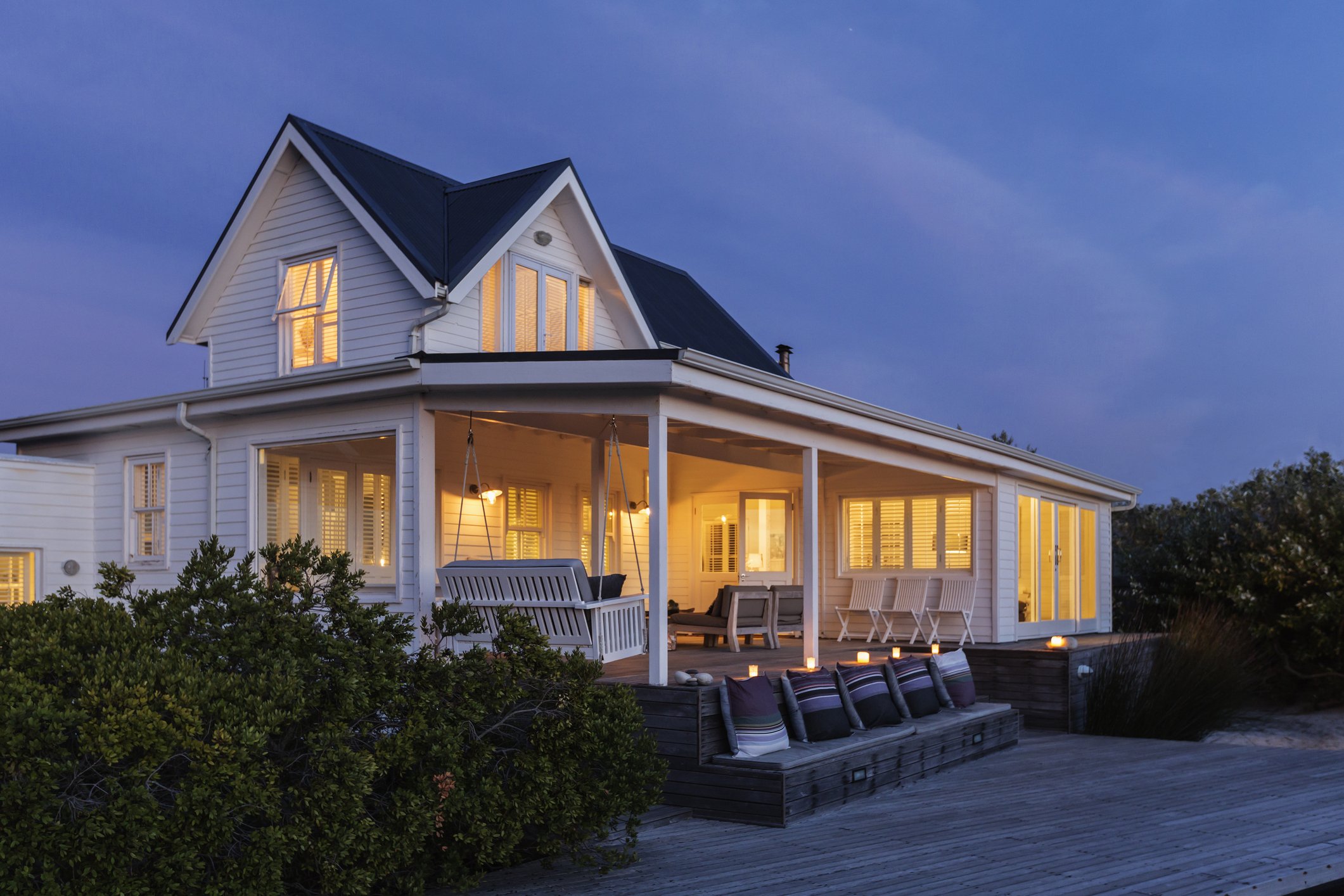 Automate your home
You can easily make your units turn on automatically using logical blocks, completely without prior knowledge. Turn on the espresso machine and pull up the blinds automatically when you wake up. Turn on the lights in the hallway when the doorbell rings. Shut down the house and lock the outer door automatically when you go to bed — let your creativity flow.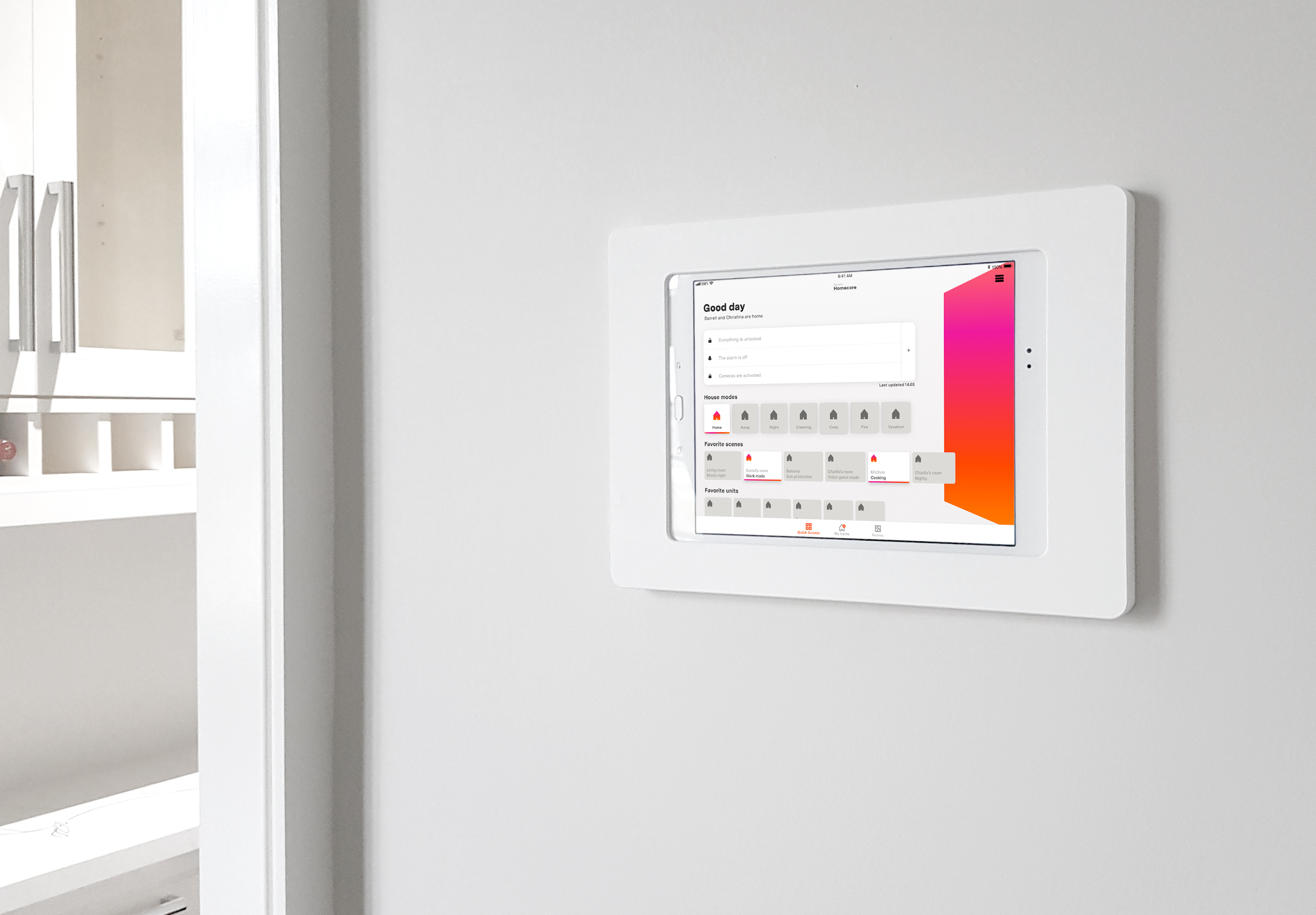 I want to know more about Homecore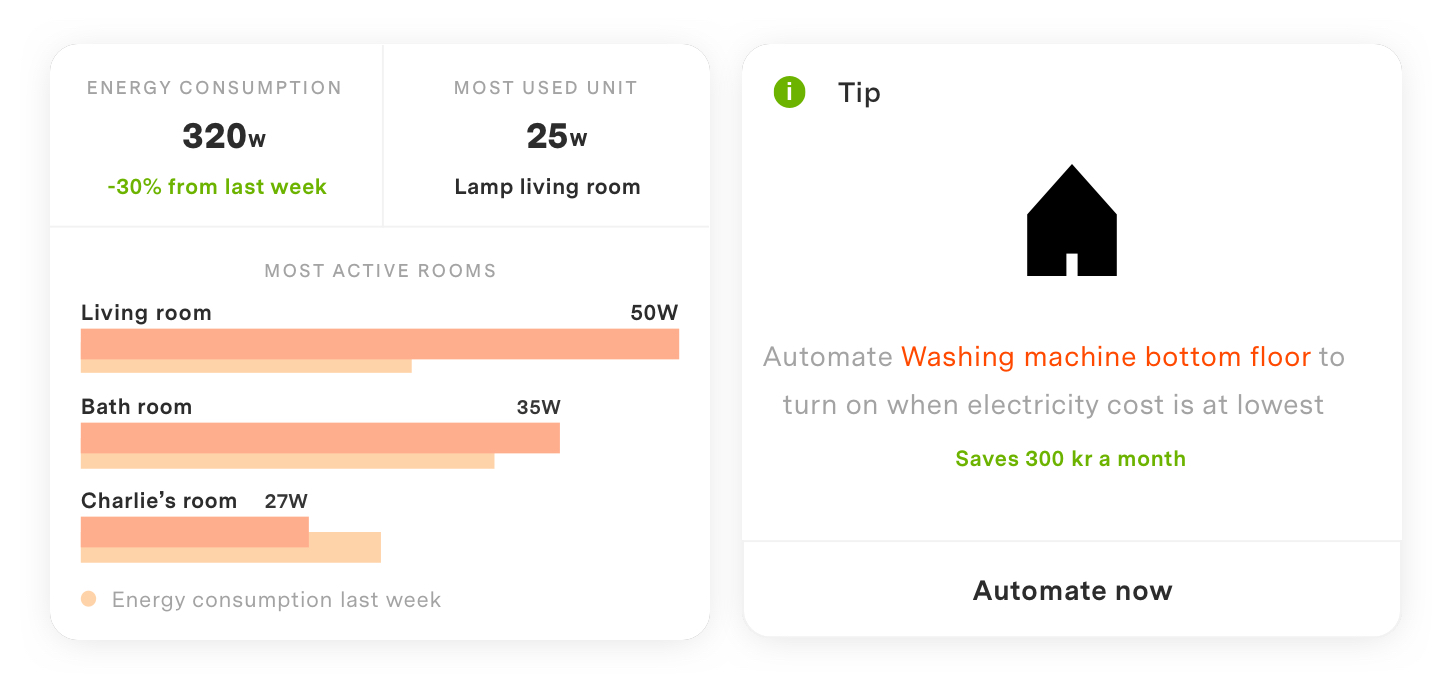 Homecore measures your energy consumption and provides tips for reducing power usage
Software
With Homecore's user-friendly app, you can dim the lights, play music, boost the heat, lock the door or turn on the alarm.
This package contains
1 Pytronic Homecore
1 Antenna
1 Power cable
1 Network cable
1 Quickstart Guide (English / Swedish)
Support
Our knowledgeable staff are here to support should any issues arise

Installers
Contact us to get in touch with our installers
Contact
Get Started
If you already have a Homecore you can get started by reading our step-by-step guide
Get Started Now
Become An Installer
Contact us at Pytronic if you are interested in Homecore and want to become an installer partner
Contact Us
Homecore on your mobile and tablet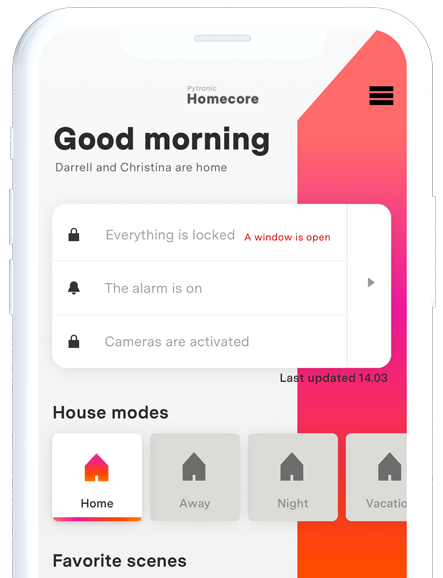 Google Store
If you have an Android phone, you will be able to download Homecore via Google Play
App Store
If you have an iOS phone, you will be able to download Homecore via the App Store